Littlest Inuksuk
Tegan Voisey
"Creating more representation for Inuit in the world of fashion and design is so exciting and fulfilling to me." — Tegan Voisey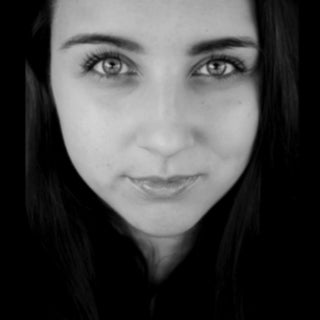 My name Is Tegan Voisey and I am a mixed Inuk/Settler. I am the artist and business owner of the Littlest Inuksuk. I am originally from Makkovik Nunatsiavut, which is located on the North Coast of Labrador. I now currently live in Alberta.
The creation of The Littlest Inuksuk was formed because of my Mother's influence. I am a mother of two small children. I have always had an interest in art growing up but never put any time and work into it. After having my first child I had more time to spend at home and my mother wanted me to craft with her. My mother has a deep love of art and encouraged me to explore mediums which we did together. That is how I found my love for design. I started to create things representing aspects of our culture, feeling excited to create art of something that I cherish.
Even though I am now living away from my homeland and my extended family I am grateful for art and how it has helped me continually feel cultural pride and connection. I look forward to continuing to help people celebrate the many beautiful innovations and creations of Inuit culture. Creating more representation for Inuit in the world of fashion and design is so exciting and fulfilling to me.