ABOUT UNORTHODOX
We Appreciate Different
From the Yukon, Canada to wearable-art lovers around the world...
Our Story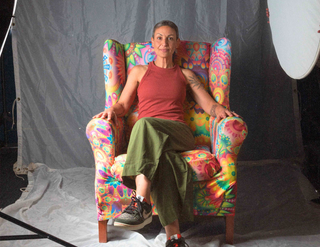 I'm a Northern girl. I've done lots of things in my life. And as I started getting more grey hair, I realized that sometimes it's the things that bring you the most joy that will likely bring others joy too. That's how I started Unorthodox.
When I was looking to name my small storefront in Whitehorse, a friend suggested unorthodox, underlining "north". It seemed so fitting.  Because that's the way we roll up here. We do things differently. 
Unorthodox curates collections of one-of-a-kind, wearable-art and fashion created by Indigenous artists who are inspired by their traditional design cultures, stories and processes. They all have amazing talent, respect, dreams – and great style! 
I love their work. And I'm honoured they choose to collaborate with me so we can share the love.
Our Business Model
When I opened Unorthodox, it was important for me to find a balance between having the products I wanted to sell while also ensuring that the artists were taken care of fairly. I needed to mark up the artwork a certain percentage to be able to pay bills, pay staff and maintain the store. But I knew I didn't feel good about the standard business model of taking a percentage from the artist. And I knew that I did not want to operate on a consignment or commission basis. I feel it's important that artists are able to keep growing as artists, keep focusing on their craft and also feed their families and pay the rent. 
So the way Unorthodox works is I purchase what you see in my store for the artist's full price and I add my mark up from there. This way I get to purchase what I love myself – and I know my clientele will too!. I'm confident the money I'm putting out is going to come back to me and the artist has been taken care of. That makes me feel good.
What I didn't expect from the opportunity to work with Unorthodox is friendship. Douma is eager to learn about our Indigenous culture and has created strength in our communities. She has blazed a trail and is leading by example in terms of relationship and respect. She is our biggest cheerleader!
OUR COLLABORATORS
Established & Emerging...